Product description:
Ceramic fiber folded module is the choice of ceramic fiber blanket acupuncture, the advanced equipment, by folding, the installation of anchors and other accessories sleepy tie together. This product is the most commonly used industrial furnace insulation module, the fiber module in a compressed state, in use after installation, the module due to the expansion of fiber rebound and make the seamless lining, offset the heat shrinkage fiber, improved fiber lining thermal insulation properties. Depending on different environments. It can be coated with a surface treatment agent module Face, and improve the performance of the module
Features:
Low bulk density, low thermal conductivity; excellent thermal stability, thermal shock resistance; excellent elasticity; high mechanical strength; convenient construction and installation;
Applications:
Various full fiber furnace petrochemical industry; industrial boilers and power metallurgy and building materials industry a variety of electric furnace fiber lining; various ceramic kiln, tunnel kiln lining; lining of various thermal insulation devices;
Performance: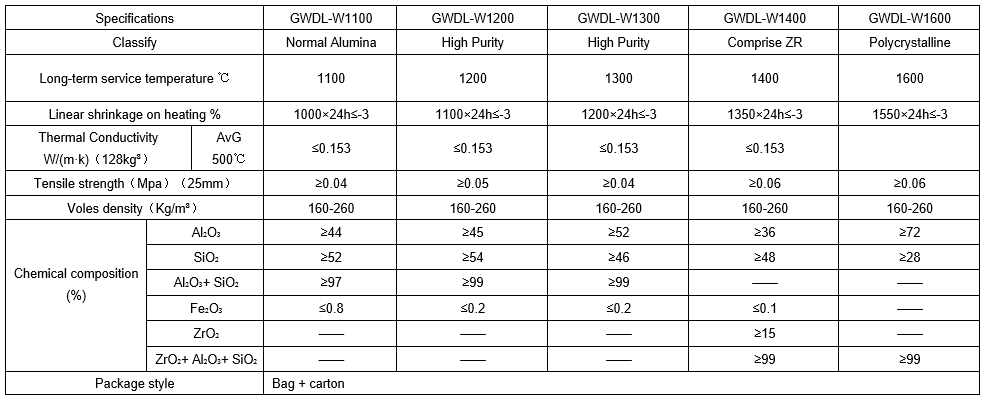 Remark:Product technique data are an average value base on standard test, it will fluctuate in a certain range, is not the quality assurance data of the product.